Founded in 2004, Craig Johnson Plumbing & Rooter Service serves the Grass Valley/Nevada County and Auburn, CA area with a full range of plumbing and rooting services. Craig and Denise Johnson work together to provide customer service you'll love, and plumbing solutions you can have confidence in!
About Craig Johnson
Craig has been around all phases of plumbing since his grandparents bought a family ranch in Grass Valley in 1972. Craig learned from an early age how to maintain the ranches irrigation to plumbing the rentals with his grandfather. He's always been more comfortable working with his hands instead of being in an office setting. Craig moved to Tahoe City in 1983, and began working with a plumbing contractor. While in Tahoe, Craig also worked for Van Gas/Suburban Propane where he was able to attend many gas schools to learn about gas piping and safety as well running new gas lines. Craig installed water heaters and tankless water heaters when they hit the market in the early 80's…boy have they come a long way! While in Tahoe Craig met and married his wife Denise, they have two daughters and they're on their third Golden Retriever.
Rocket Rooter and Craig Johnson Plumbing
In 1999, Craig moved his family to Grass Valley from Tahoe City.  Craig's father in-law Bart, owned and operated Rocket Rooter in Auburn for 20+ years, he encouraged Craig to work with him and together they blended their skills. Craig became a licensed plumber in 2004, with Bart's blessing he opened his own company, Craig Johnson Plumbing and Bart continued with Rocket Rooter. In 2005, Bart was unable to continue working due to illness. Craig and Denise took on the added responsibilities of Rocket Rooter along with his own business. Craig has been successfully running both entities of Craig Johnson Plumbing and Rocket Rooter since 2005. By 2009 Craig and Denise added two additional plumbers to the company to make Craig Johnson Pluming & Rocket Rooter and name you can trust!
Mark Davis Plumbing
Through the years in Nevada County Craig Johnson Plumbing and Mark Davis Plumbing referred business back and forth.  In early 2012, Mark Davis of Mark Davis Plumbing approached Craig to refer some of his clients his direction because he was scaling back while working towards his retirement and felt that Craig's business philosophy & personality complimented his own.  Now that Mark has retired, Craig Johnson Plumbing is servicing Mark's clients full time.  It's very flattering to have such an endorsement from Mark. 
Whatever name you use, if you're in the Grass Valley / Nevada City / Auburn area, we're ready to provide you with excellent service at the best price possible! Give us a call at 274-7275 or 885-7275.
Lic#847626 Insured & Bonded
Proud Members of The Grass Valley and Nevada City Chamber of Commerce         
Proud supporter of the Center for the Arts in Grass Valley, CA and the Miners Foundry in Nevada City, CA
Featured on KNCO Shopping Show

Voted Best Plumber by The Union Readers for 2015 & 2016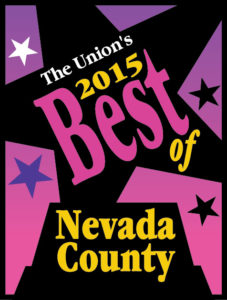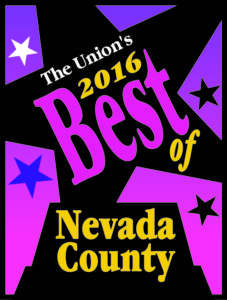 Voted Best Plumber by Parents Resource Guide for 2015 & 2016